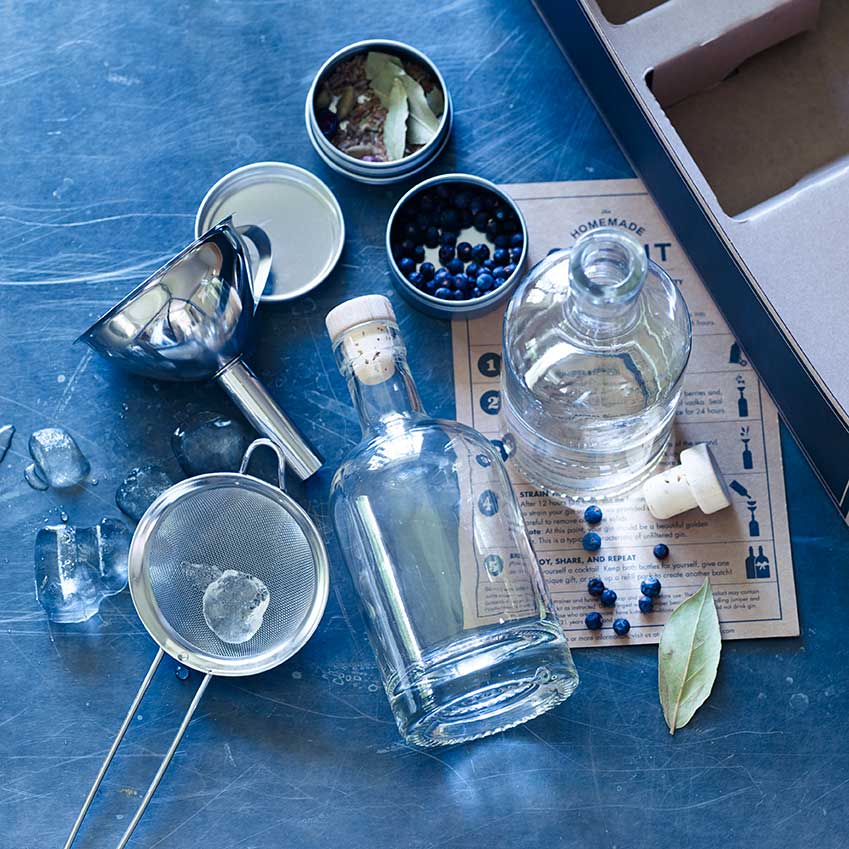 Kick off the festive celebrations in style by treating yourself to Rowen & Wren's Homemade Gin Kit, which will enable you turn a simple bottle of vodka into your very own brand of gin. The kit contains all the equipment you'll need – two glass bottles, a strainer and a funnel – plus juniper berries and a tin of botanical blend. Here's how to do it:
1. Pick up a 750ml bottle of mid-level, unflavoured vodka. No need to spend a lot: any bottle will do.
2. Open the tin of juniper berries and, using the funnel, pour the berries into the bottle of vodka. Seal it up and give it a shake. Leave in in a cool, dark place for 24 hours.
3. Use the funnel to add the contents of the second tin (Rowan & Wren's secret blend of botanicals). Seal the bottle again. Give it another shake and allow the contents to infuse for a further 12 hours.
4. Strain your gin into the two bottles provided, making sure to remove all the juniper berries and botanicals. Your gin should by now have a beautiful golden hue.
With this kit you can then go on to create your own aromatics flavours and creative blends. Enjoy.
Words: James Williams
For more great cocktail-making ideas, read 'The ultimate drinks trolley' in ELLE Decoration's December issue.