Six of the best books about dogs
6 brilliant books about dogs
1 For The Love Of Dogs by Katharina von der Leyen (TeNeues, £19) sets out to show dogs as they are in everyday life – pooches exhausted after play, easing into old age and, of course, chewing shoes. The author is known for her writing on man's best friend, and her humorous text is well worth reading.
2 Nice Nosing You by Elke Vogelsang (Hardie Grant, £14.99) is a delightful book that grew out of a traumatic event. Vogelsang's dogs saved her husband's life by barking for attention when he suffered a brain haemorrhage. Afterwards, she made a photographic diary of the dogs' lives to help him recover from memory loss. This book is a gesture of gratitude to the couple's canine guardians, Noodles, Scout and Loli.
3 Dogs and Chairs: Designer Pairs by Cristina Amodeo (Thames & Hudson, £9.95) was inspired by the author sketching her Beagle, Isotta, asleep on a chair. She's paired a series of breeds with classic chairs in this illustrated book, matching each one according to shape and character. The English Bulldog is Eero Aarnio's 'Ball' chair, while a Spanish Greyhound resembles Le Corbusier's 'LC4' chaise longue.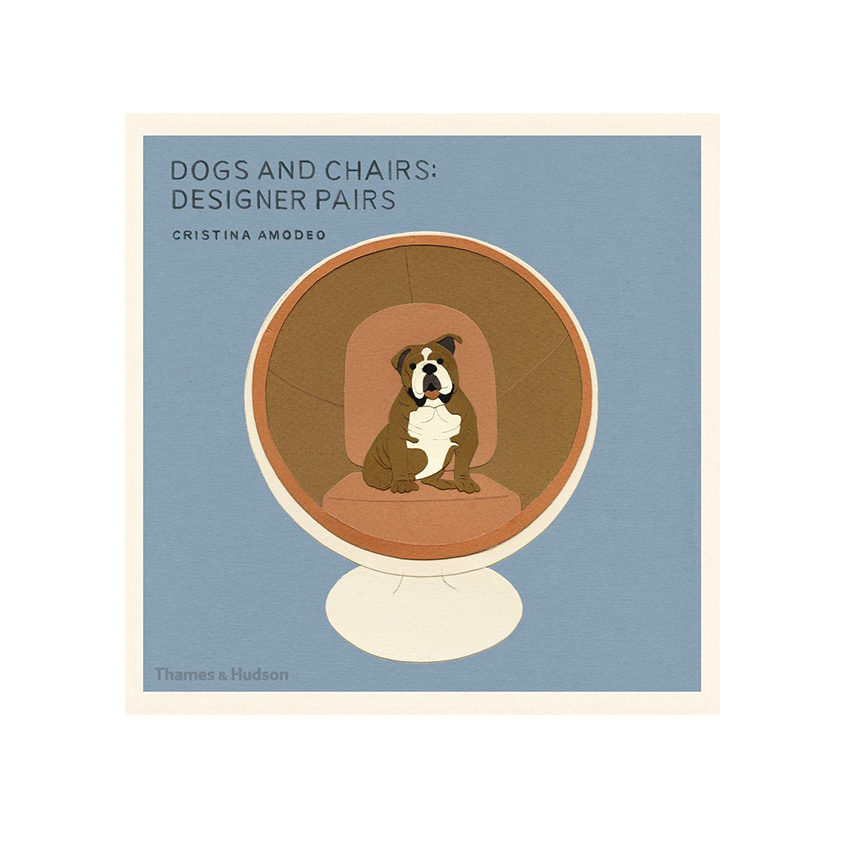 4 Wet Dog by Sophie Gamand (Aurum Press, £12.99) captures dogs at their funniest and most vulnerable – at bathtime. The French photographer's original 2013 series of bedraggled canines went viral and this new tome showcases over 100 more as-yet-unseen images. Gamand is also an animal rights advocate and many of the subjects are adopted rescue dogs.
5 We Think The World of You: People and Dogs Drawn Together by David Remfry (Royal Academy of Arts, £16.95) features a series of portraits of well-known figures and their pets, drawn by the British artist. Among the famous names are Susan Sarandon with her Pomeranians Penny and Rigby, and Alan Cumming with his rescue mutt Honey.
6 Breeds: A Canine Compendium (Square Peg, £9.99) is a charmingly illustrated book by designer Fenella Smith and her artist siblings, The Brothers McLeod. It offers witty character studies of over 100 breeds of dog (will you recognise yours?) and one very astute portrait of a cat. Some of Smith's drawings also feature on a range of ceramics (from £14.50 for a mug), with 25 per cent of profit donated to Dogs Trust (fenellasmith.com).
Ends