We earn a commission for products purchased through some links in this article.
15 creative Christmas decorating ideas to inspire your home's festive makeover
It's time to deck the halls, and the tree, and the table… Make this Christmas special with our inspirational tips for every room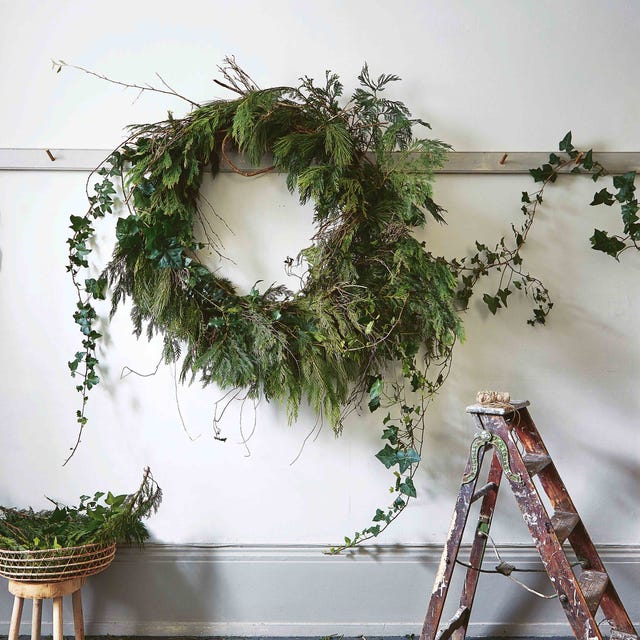 Kristen Peres/ Worm/ Quadrille
The advent calendars are officially counting down and it's time to get your home looking ready for the festive season. Whether you're a lover of maximalist decorations (if we can't go big this year then when can we?) or your tastes tend more towards cosy, natural styling, we have ideas that will spark your inspiration. So put away those tired old baubles and tinsel and start planning a Christmas to remember…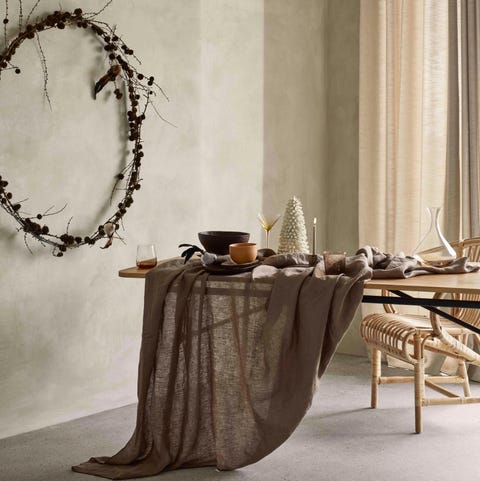 Create a focal point at a drinks party with an oversized yet understated twig and fir cone wreath. Layer your table in soft, earthy tones with linen, candles, bowls and coloured glasses –perfect for a pared-back celebration.
Glassware all Broste Copenhagen at Nordic Nest. For similar linen tablecloth, try 'Gracie' tablecloth, £107, The Scandinavian Shop

2
Personalise an advent calendar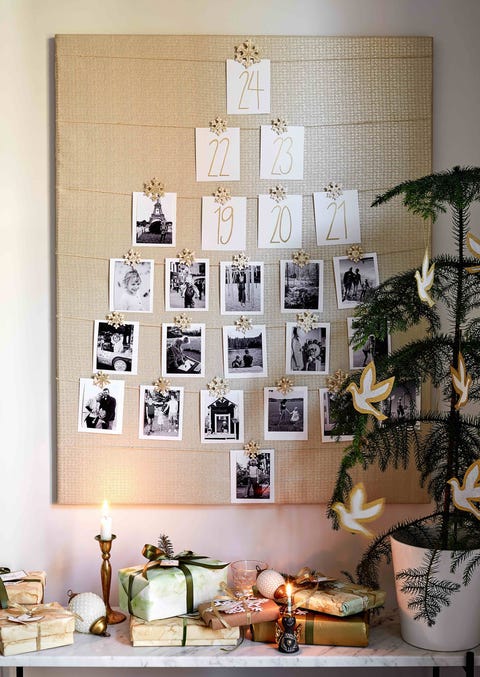 Add a personal touch with an advent calendar made of photographs and handwritten notes that are significant to your nearest and dearest. Display the 24 cards on a canvas frame. Number each photo on the reverse and arrange in a random order, decorating with string or ribbon and secured with a pin or peg.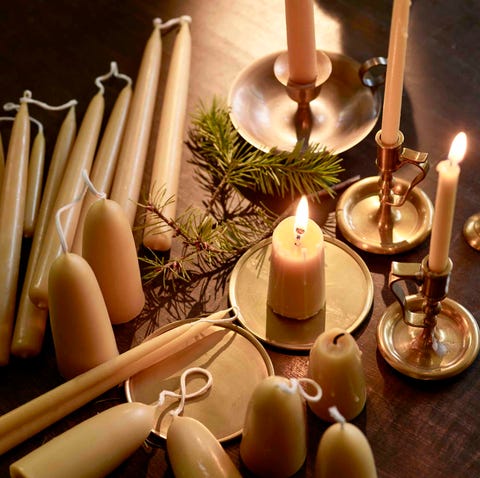 For a simple but striking centrepiece, use tapered candles. Arrange along the length of the table, with candle holders nestled among fragrant fir branches.
British beeswax candles, from £8 for a set of 4; 'Bingley' brass candlesticks, from £16 each, both Rowen & Wren
4
Improvise if short of space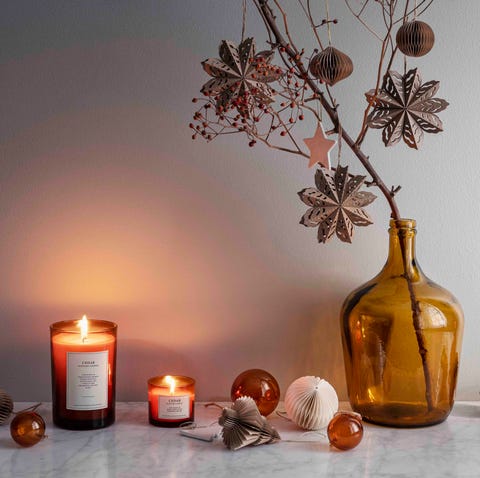 No room for a tree? Create a festive vignette by decorating a branch stood in a coloured vase. For an extra layer of magic, scatter baubles beneath it and add your favourite scented candles.
Baubles, from £1.99 each; candles, from £3.99 each, all H&M Home (hm.com/home)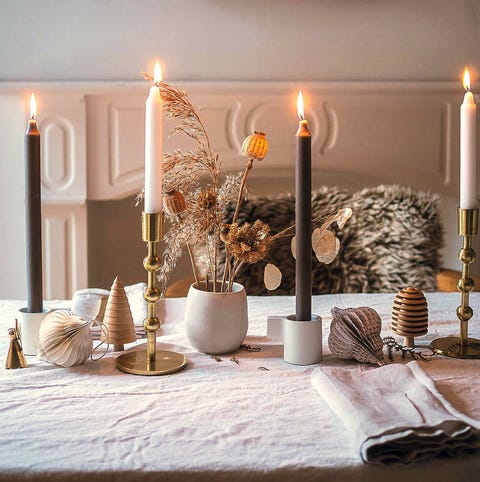 You don't need to buy new Christmas decorations every year. Dress the table with existing mismatched candlesticks, low vases, heirloom decorations and simple white table linen. For a cosy yet sophisticated yuletide touch, introduce candlesticks in different colours and display hand-picked dried flowers from your garden.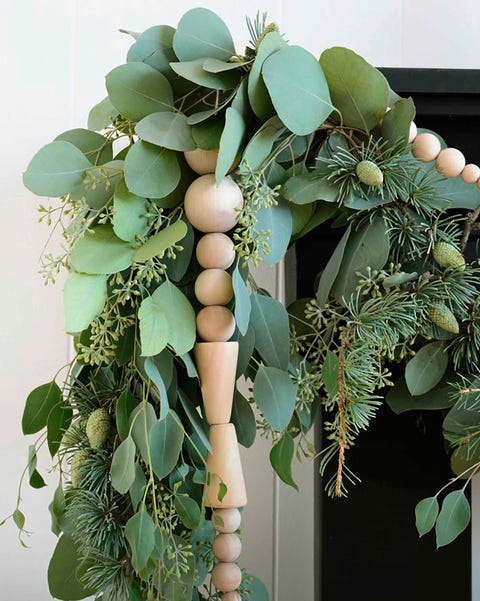 Introduce long-lasting scent and colour by hanging fresh, fragrant eucalyptus (or a realistic faux option) across the mantelpiece. Add a beaded wooden garland for extra texture – Marquis Weaves at Etsy has options.
'Succulent & Eucalyptus' faux garland, £45, Cox & Cox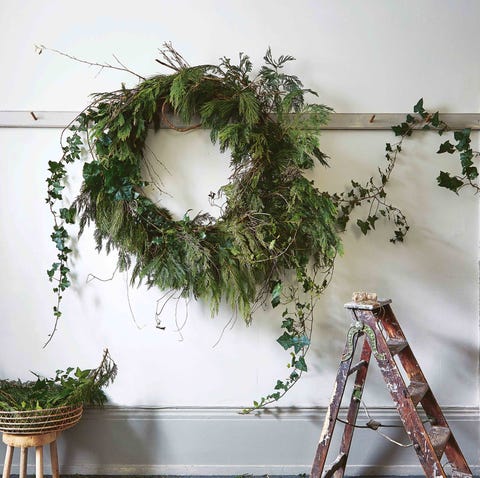 Kristen Peres/ Worm/ Quadrille
Get in the festive spirit by making your own wreath. For this loose and natural arrangement, use branches of fir and sprigs of ivy. You'll need a willow frame, floral shears and twine. Begin from the top and work clockwise, adding foliage with twine, focusing on one area at a time.
For DIY wreath frames, try floristrywarehouse.com or littlecraftybugs.co.uk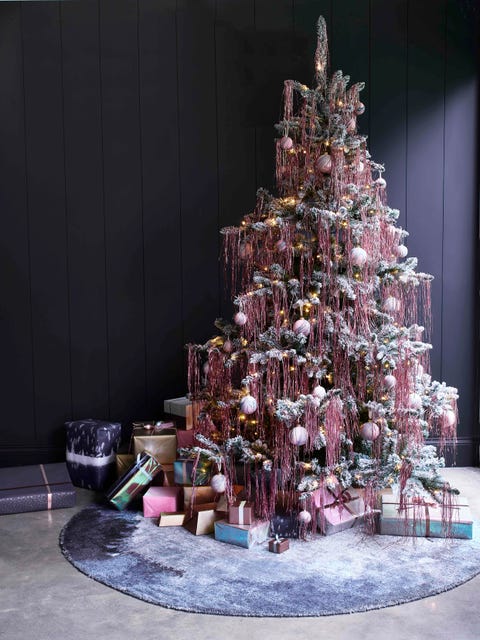 If you're going to have a Christmas tree, then make sure it's the star attraction. Drip from head to toe with vintage lametta tinsel. You won't need much else as the reflective foil will pretty much light up the space.
For lametta tinsel, try Lion's Home
9
Mark the days of advent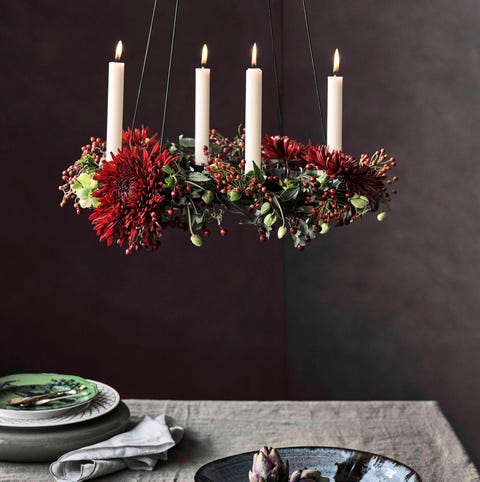 The atmospheric advent wreath originates from 19th-century Germany, when Pastor Johann Hinrich Wichern built one for children using an old cart wheel and candles, which he lit each day until Christmas.
Find a hanging kit at Manufactum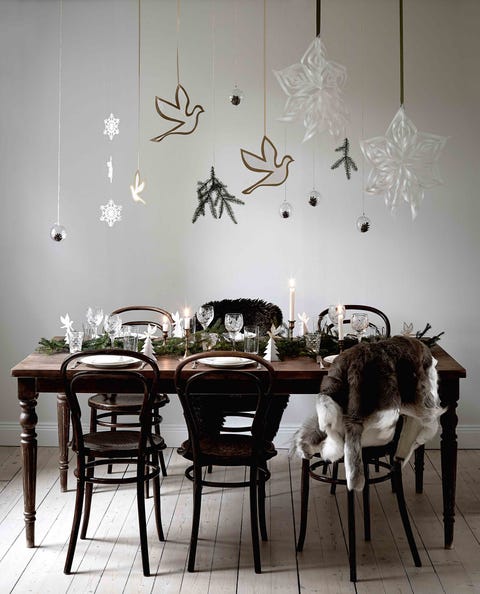 Handmade paper-cut snowflakes, single fir branches, dove decorations and glass baubles make for a whimsical display hung above a dining table. Tie at varying levels with string or ribbon for full effect and remember the lowest ones need to be above head height so that guests don't bang into them.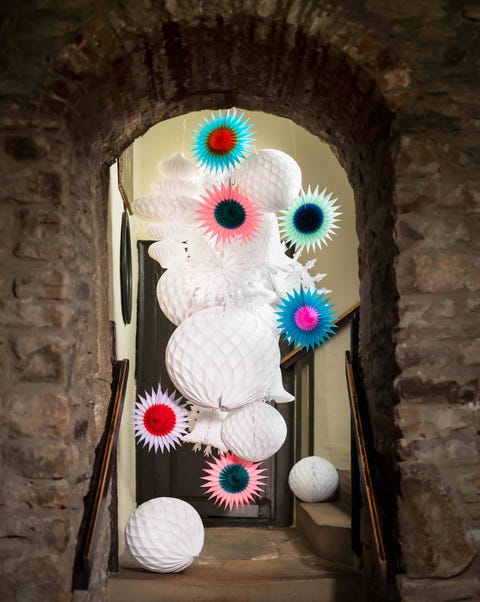 Create maximum impact by going all out with paper honeycomb decorations. Fill from floor to ceiling in unused alcoves, within a window frame or suspend from each corner of a fireplace – the possibilities are endless!
'All White Paper Decorations', from £1.25 each; 'Paper Fans', from £2.50 each, all RE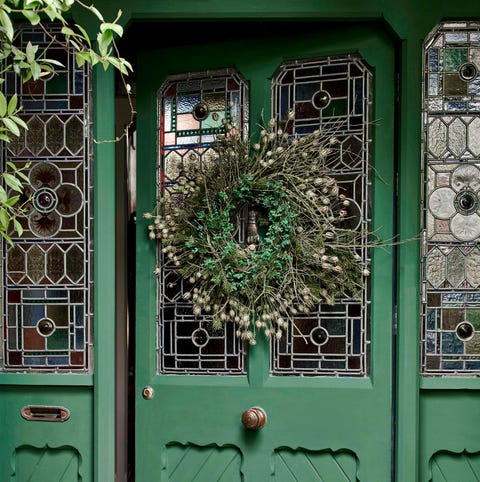 A large, dramatic wreath on your front door will give your home a suitably grand entrance. Choose from our edit of the best luxury Christmas wreaths that are guaranteed to make guests smile. Just remember to spray with water every now and again to ensure the wreath stays fresh.
13
Pay attention to the small details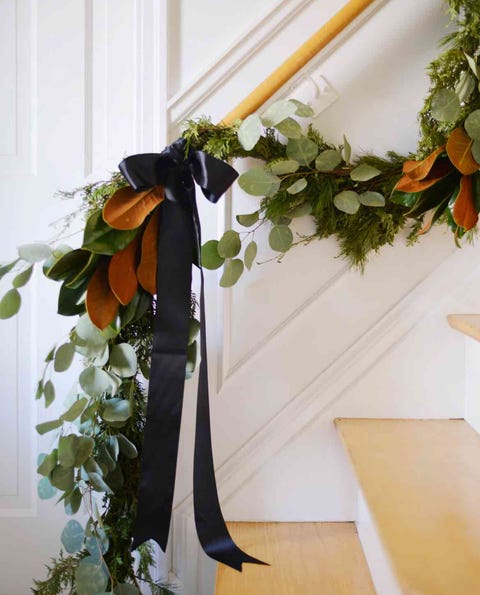 An effective yet easy way to inject a festive touch in a hallway is to wrap green foliage around a bannister with highlights of copper leaves. Complete with a simple, loose silk bow.
14
Invest in future heirlooms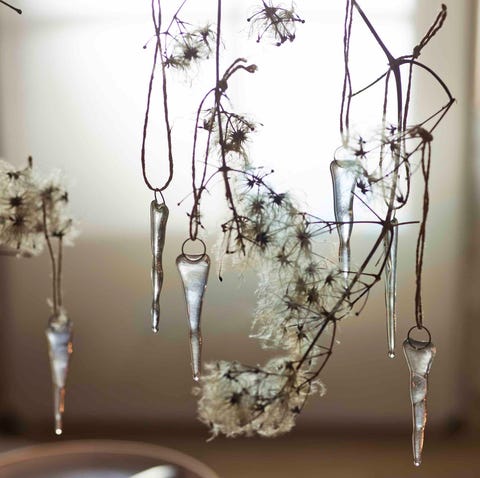 Often simplicity is the best way forward when it comes to Christmas decorating, so go for clear glass baubles such as these icicles, handcrafted in Liverpool. Hang on a tree for a touch of frost-like elegance that can be enjoyed for years to come.
'Eliah' recycled glass icicles, £12 for three, Rowen & Wren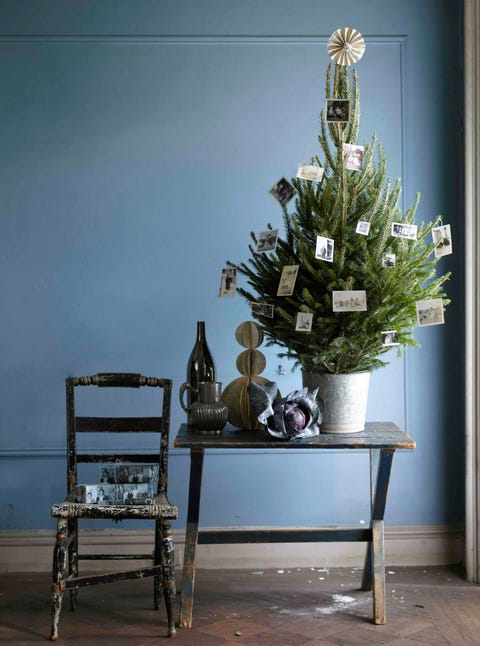 Create a tree of memories using treasured photographs of family and friends. Especially poignant for remembering lost loved ones, or those who can't be with you this year.
This article first appeared in ELLE Decoration December 2020
Like this article? Sign up to our newsletter to get more articles like this delivered straight to your inbox.
Keep your spirits up and subscribe to ELLE Decoration here, so our magazine is delivered direct to your door.
This content is created and maintained by a third party, and imported onto this page to help users provide their email addresses. You may be able to find more information about this and similar content at piano.io