We earn a commission for products purchased through some links in this article.
13 of the best wallpapers for bathrooms
Bring print, colour and pattern into your bathroom with these striking designs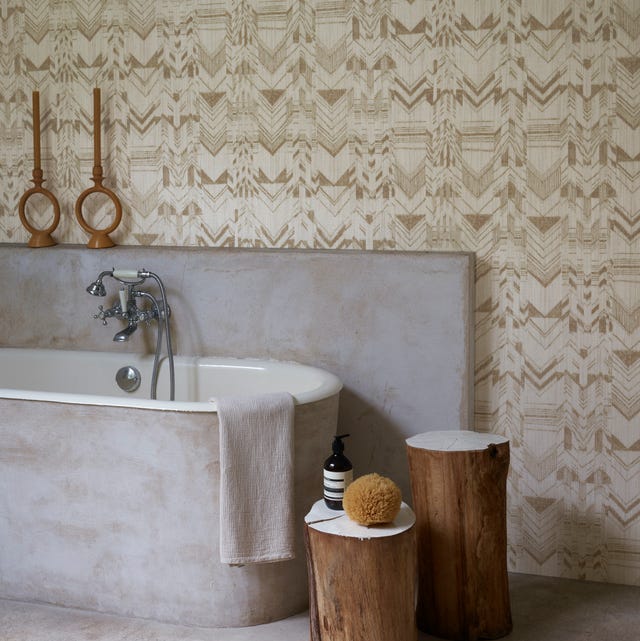 Wallpapers can inject colour and character into any space and bathrooms are no exception. While some are designed specifically to use around showers and baths – the toughest of all being Wall & Decò's Wet System – others will be quite happy as long as they're kept away from splashes. Our favourites feature mythical creatures, trompe-l'œil effects and painterly prints. Alternatively, if you just want to dip your toe into the world of wallpaper, the smallest room in the house is an ideal place to start – see our edit of the best statement wallpapers for cloakrooms.
1
'Flânerie' wallcovering, Wall & Decò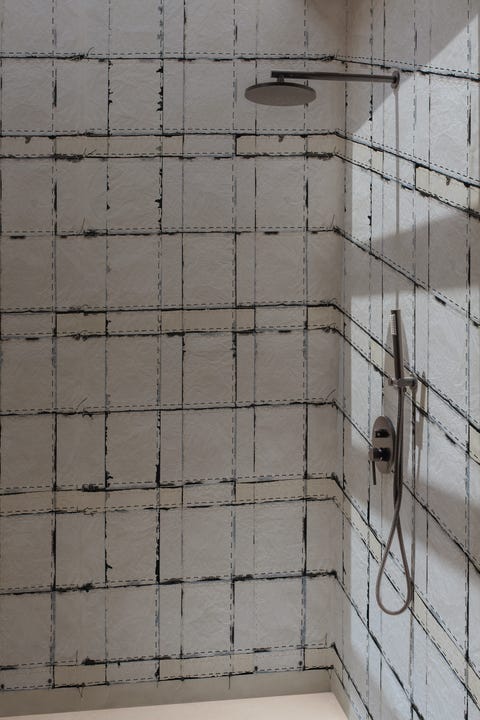 The WET System range from Wall & Decò is totally waterproof and can be applied to concrete, plasterboard, glass or tiled surfaces, meaning you can use it in shower areas or anywhere that's in direct contact with water. There are countless prints to choose from, but we were struck by the intriguing 'Flânerie' which has the appearance of squares of crumpled paper that have been stitched together. £155 per square metre, wallanddeco.com
2
'Savine' wallpaper, Designers Guild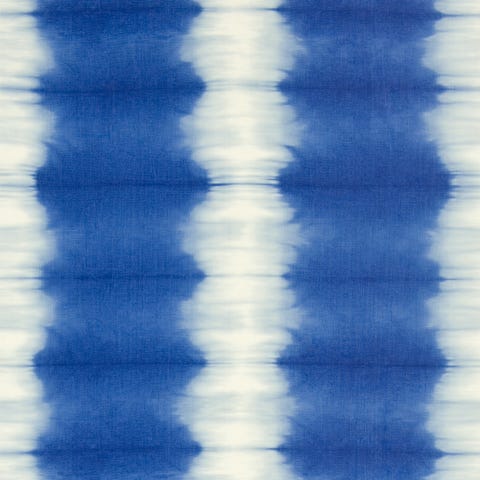 Tie dye's organic feel is replicated on this moiré embossed vinyl wallcovering. The rich surface texture makes it look just like fabric while the vibrant cobalt blue is perfect for creating a fresh, energising backdrop to a bathroom scheme. £76.80, designerwallpapers.co.uk
3
'Paillotte' vinyl wallpaper, Pierre Frey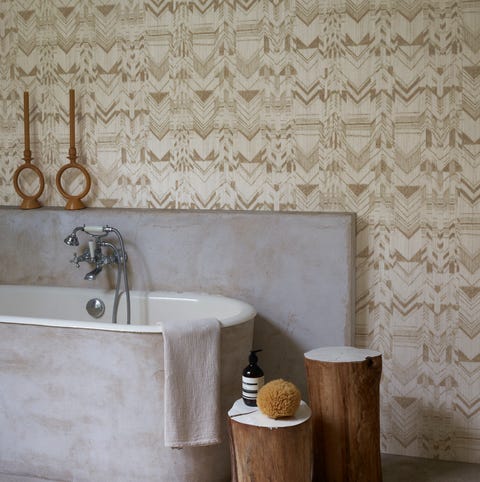 With a tonal geometric print made from ink on straw, Pierre Frey's 'Paillotte' wallpaper will bring a touch of understated luxury to modern and classic schemes alike. It's printed on embossed vinyl making it tough enough to withstand bathroom humidity. £337 per roll, selectedwallpapers.co.uk
4
'Vista' wallpaper, Milton & King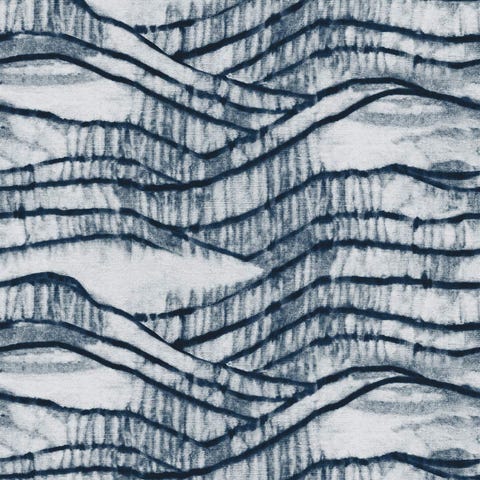 Sydney-based textile studio Shibori referenced the imperfect aesthetic of Japanese tie dye in this rolling mountain scene. This paper is happiest avoiding direct contact with water, but a few coats of decorators varnish will give it a waterproof finish. £128.40, miltonandking.com
5
'Achillea Aurora' wallpaper, Little Greene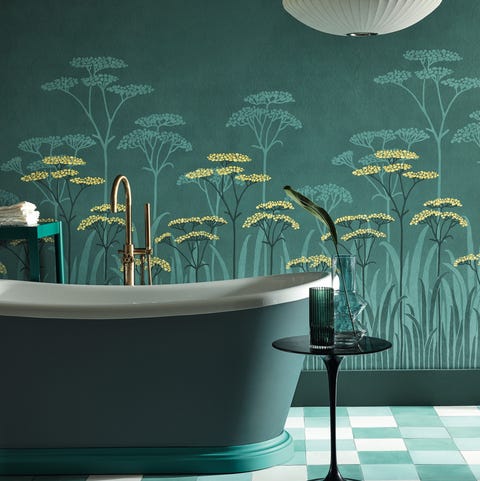 Little Greene took a fragment of a border design found at Felbrigg Hall in Norfolk and blew up the pattern to this impactful mural. The silhouetted stems have an Art Nouveau feel that will make an impact in a pared back scheme. £228, littlegreene.com
6
'Koruku' wallpaper, Graham & Brown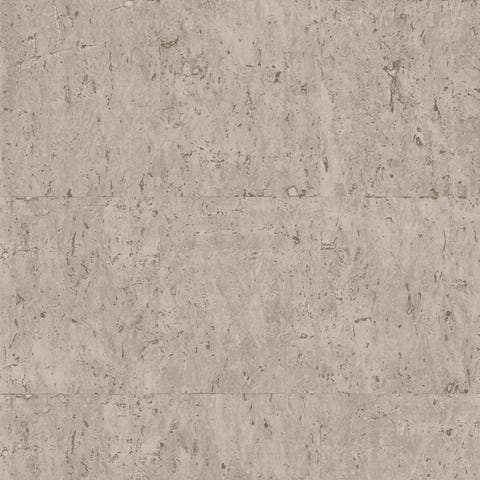 Washable vinyl wallpapers are ideal for spaces where the risk of spillages and splash is high. 'Koruku' has a textured cork-like embossed finish with the subtlest sheen to add an extra dimension to walls. Perfect if you're wary of bold prints but still want something visually engaging. £24 per roll, grahambrown.com
7
'Lineament' wallpaper, Matthew Burrows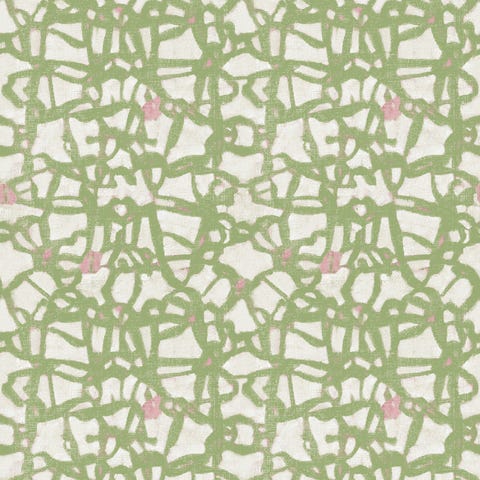 There's a sense of restrained energy in this design of interlocking lines by Matthew Burrows for Dado Atelier which finds inspiration in the landscape surrounding his East Sussex studio. £123 per 10m roll, dadoatelier.com
8
'Trematonia' wallpaper, House of Hackney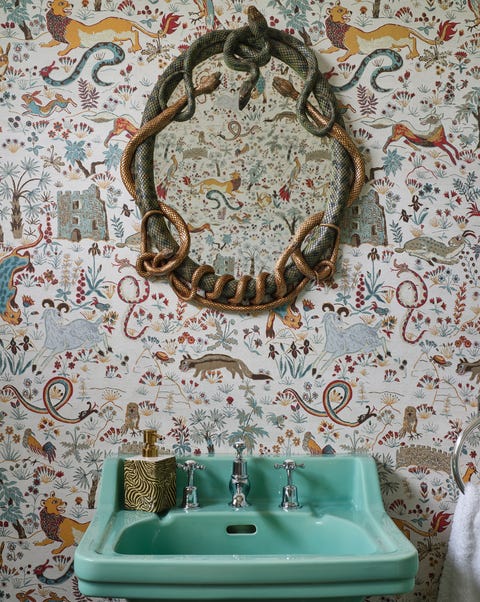 Inspired by the landscape around the Castle of Trematon, this design is hand-illustrated with mythical beasts and fantastical foliage in the style of an ancient tapestry. Try using it in a compact cloakroom for maximum impact. House of Hackney has partnered with the World Land Trust and will purchase and protect 35 square metres of forest for every roll sold. From £185, houseofhackney.com
9
'Coquillage' wallpaper, Mind The Gap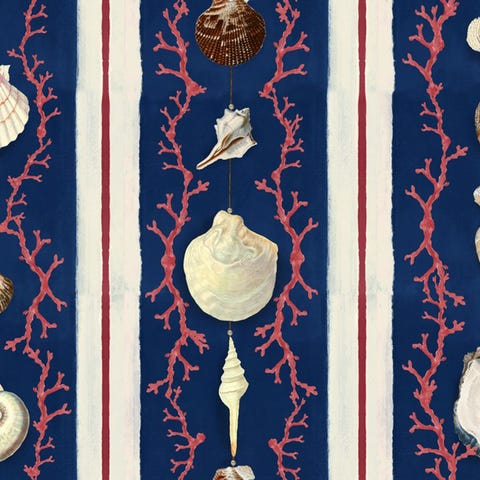 Inject a touch of theatrical flair into a powder room with Mind the Gap's 'Coquillage' wallpaper. Seashells and coral sit on a broad, deep blue stripe, with the pattern appearing across three rolls to evoke traditional conchology plates. £195 for 3 rolls, mindtheg.com
10
'Paisley' wallpaper, Dado Atelier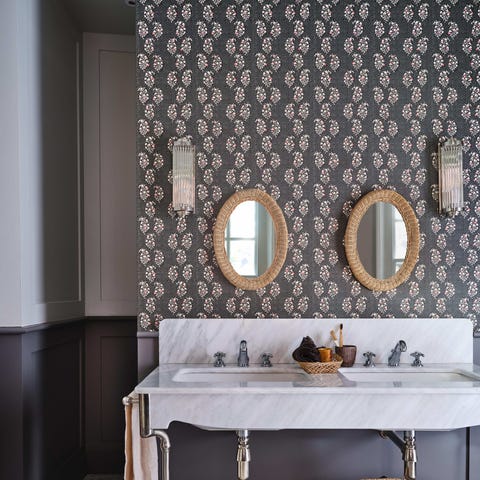 From a distance this wallpaper appears to be a classic paisley print, but closer scrutiny reveals there's a lot more going on in this design from Dado Atelier. The classic teardrop motif appears in stripe form on a textural polka dot background, giving it a relaxed charm. £123, dadoatelier.com
11
'Emerald Grid', Chasing Paper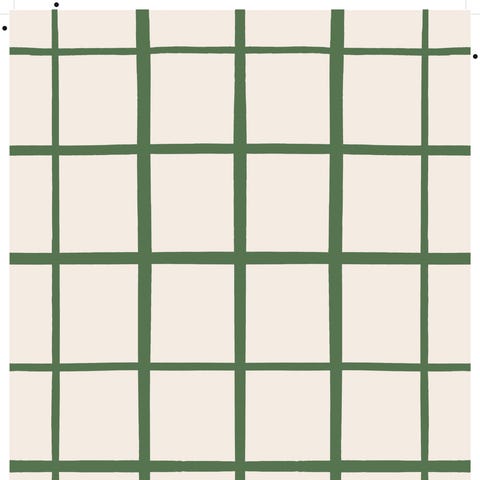 The crisp geometry of the grid is softened by hand-drawn lines – the work of Patricia Shen, founder of Our Heiday, an LA-based company which created this design for Chasing Paper. Available in traditional and peel and stick forms for ease of installation. From £72.96, chasingpaper.com
12
'Archipelago' wallpaper, Paint & Paper Library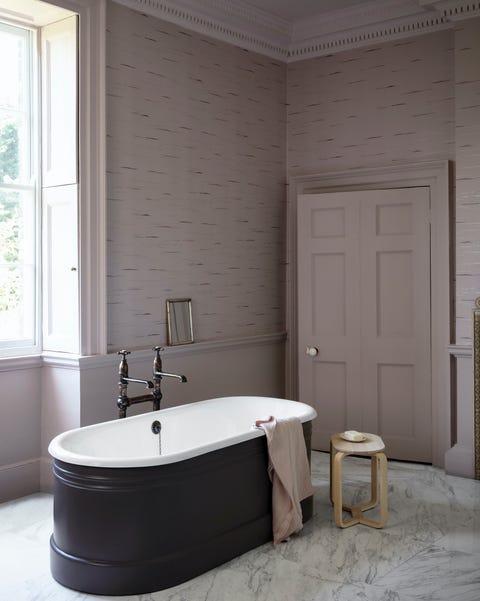 Bathrooms should be tranquil spaces and this wallpaper from Paint & Paper Library will certainly help create a sense of calm serenity. Originally a watercolour artwork, it depicts island silhouettes surrounded by rippling water with subtle metallic detailing adding an extra dimension to the design as it catches the light. £110, paintandpaperlibrary.com
13
'Trousseau' wallpaper, Daydress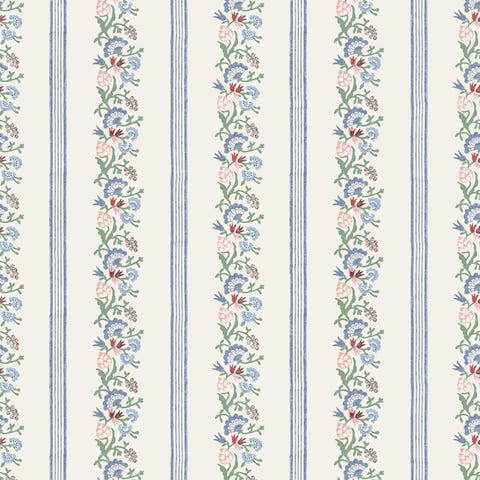 This fresh, small-scale stripe takes inspiration from the floral motifs found on the folk embroideries of Eastern Europe. Ideal for finishing a sunny, light-filled bathroom. £138 per 10m roll, dadoatelier.com
This content is created and maintained by a third party, and imported onto this page to help users provide their email addresses. You may be able to find more information about this and similar content at piano.io