We earn a commission for products purchased through some links in this article.
The London Design Festival 2020 Hotlist: what to see and book
Our definitive guide to the best events happening across the capital and online for LDF 2020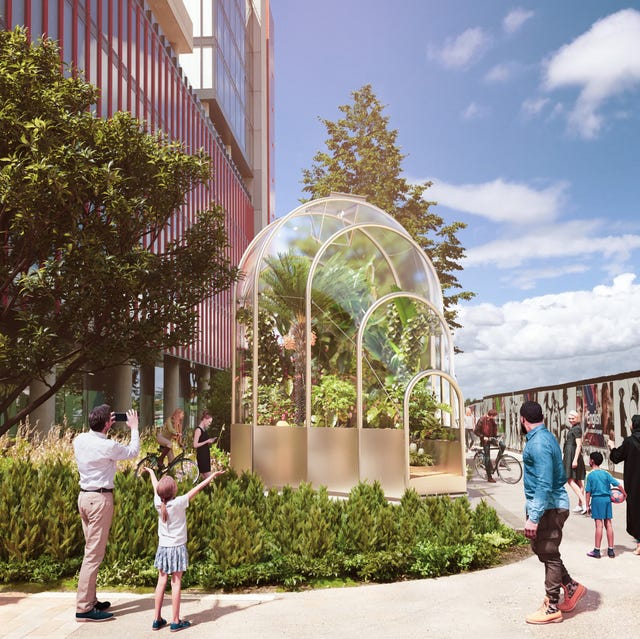 LDF 2020 Landmark Project by Studio Weave
This year's event may look a lot different to previous years, but there's still plenty happening across the capital and online to get excited about. Here are our highlights...
'Paramount for Toy Poodle' by Konstantin Grcic. Photo: Hiroshi Yoda
After touring Japan, Brazil and the US, acclaimed exhibition 'Architecture for Dogs' is coming to the UK for the first time this September. Hosted at London's Japan House, the show explores how specially created environments can enhance the happiness and wellbeing of dogs and their human companions. Expect playful pieces by a roster of the world's top architects and designers, including Kengo Kuma, Konstantin Grcic and Kenya Hara. Pooches are welcome and are encouraged to tryout some of the exhibits, or download free blueprints of the designs from the website to construct your own.
From 19 September; Japan House, 101-111 Kensington High Street, W8. architecturefordogs.com.
2
The Hothouse by Studio Weave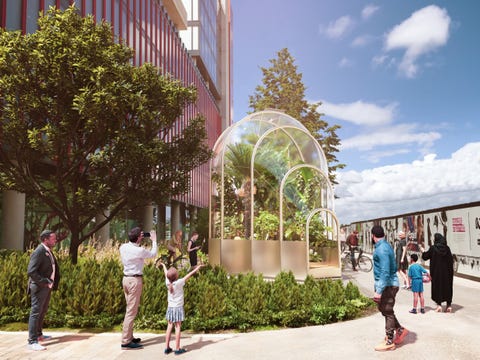 LDF 2020 Landmark Project by Studio Weave
Guava, avocado and sugarcane might sound like unlikely crops to be found growing in east London, but this year's Landmark Project is set to change that. Created by architecture practice Studio Weave and garden designer Tom Massey, 'The Hothouse' will provide a controlled habitat for cultivating plants that would not ordinarily grow in the UK's climate and will be in place for a year. Je Ahn, founder of Studio Weave, explains that as well as acting as a poignant reminder about climate change (scientists have predicted that farming these crops outdoors in the UK could become the norm), it's also a celebration of the beauty of plants and human ingenuity: 'We hope it acts as a reminder of our fragile relationship with nature, while allowing us to rediscover the simple and enriching pleasure of looking after plants.'
From 12 September; Redman Place, International Quarter London, E20 londondesignfestival.com.
3
Unity by Marlene Huissoud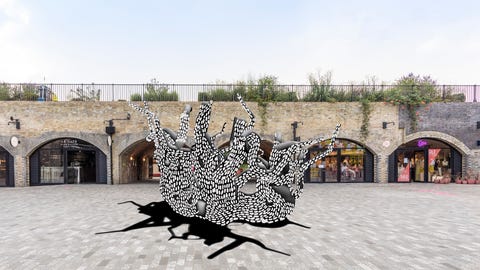 Unity by Marlene Huissoud. Image: John Sturrock
French designer Marlene Huissoud takes to King's Cross for this year's Festival Commission. 'Unity' invites visitors to stand in a circle two metres apart and use foot pumps to inflate the installation at the centre; if no one is pumping, the piece will deflate. It's a clear call to action; by standing together, we have the power to create a better world. 'We changed the original concept as the pandemic unfolded. "Unity" is more than an interactive piece; it is created to make society wake up and realise how vital it is for us to be united and act as a whole,' explains Huissoud.
12-20 September; Coal Drops Yard, N1C londondesignfestival.com
4
Virtual Design Destination by Adorno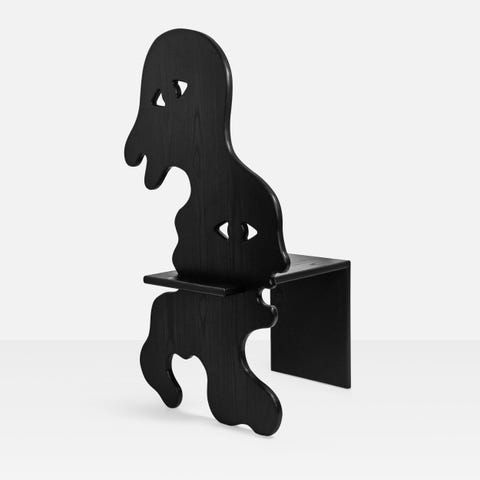 The Kentaur by Phuc Van Dang, Adorno
Adorno's 'Crossovers' exhibition was a resounding highlight of 2019's LDF programme, and the collectable design gallery is back for 2020 – though in digital form. It will present virtual 'pavilions' from 14 countries over seven days, with pieces modelled three-dimensionally and set in an immersive online environment that reflects the design scene from which they hail. Visitors will be taken on a virtual tour through each collection by curators, discovering five to 10 pieces in detail, from a selection of boundary-pushing designers, including Danish street artist Phuc Van Dang, whose mysterious silhouetted figures have been brought to life as 'The Shadows', a series of wooden chairs and benches (pictured).
12-20 September adorno.design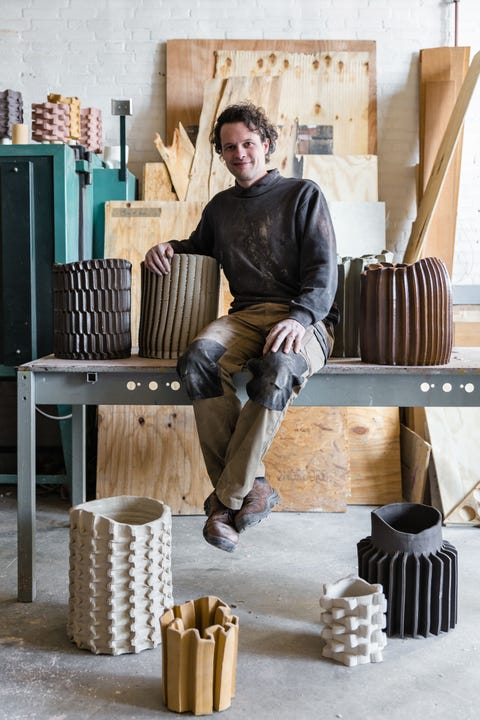 Floris Wubben. Photo: Sebastian Erras
Stalwart of Shoreditch Design Triangle, SCP's Curtain Road outpost has long been the hub around which the festival's east London activities have revolved. This year, the store acknowledges how our notion of home has evolved in the last six months with exhibition 'One Room Living ', an exploration of 'self-reliance, practical necessity and the role good design has to play in our lives'. There'll be new furniture, upholstery and accessories on display and available to buy, as well as an exclusive collection of extruded ceramic objects and sculptural side tables from Amsterdam-based Floris Wubben.
12-20 September; 135-139 Curtain Road, EC2A scp.co.uk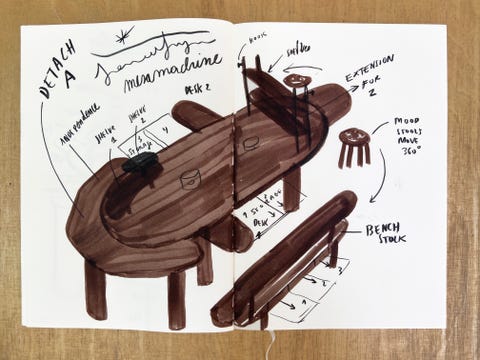 A reaction to the way Covid-19 has changed the way we work, live and interact, 'Connected' is an experimental project that explores how designers and makers adapt to new ways of working. Nine acclaimed studios from around the world, including Jaime Hayon, StudioPepe, Sabine Marcelis and Heatherwick Studio, have been tasked with creating a table and seating made from sustainable American Hardwoods for living and working from home. Designers were partnered with a dedicated craftsperson at Benchmark's Berkshire workshop and were asked to communicate solely via digital means, as well as record their creative process along the way. The resulting pieces will be displayed at the Design Museum.
10 September - 11 October; The Design Museum, 224-238 High Street Kensington, W8 connectedbydesign.online
7
William Morris Design Line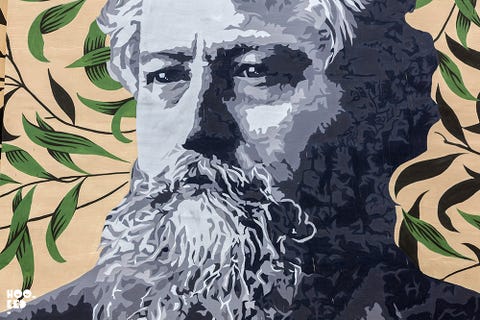 William Morris Design Line
This year's festival sees the addition of a brand new 'Design Route': the 'William Morris Design Line'. Running through the streets of Walthamstow,it takes its name from E17's most famous resident, who lived there from 1848-1856. His former grand home is now the William Morris Gallery – the only public museum dedicated to the pioneering designer and reformer's work. The gallery is naturally a highlight of the trail, which winds from Wood Street to Blackhorse Lane and also includes a stop at the Blackhorse Workshop, which supports more than 35 of the city's most exciting makers.
12-20 September; Walthamstow, E17 londondesignfestival.com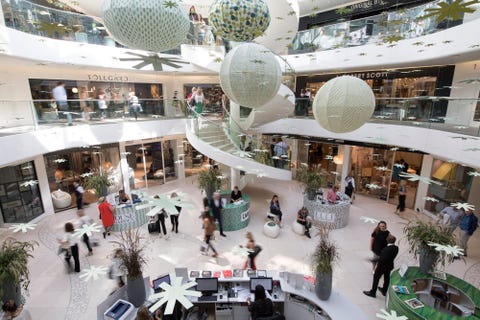 Focus at Design Centre Chelsea Harbour
A showcase of the latest collections from over 600 international brands, Focus/20 will be presented in a new hybrid format, with tailored visits for trade professionals to the centre running alongside a virtual programme that reaches out to a wider audience. Trade visitors will be able to discover first-hand the latest colours, patterns and materials, alongside artisan crafts that form a vital part of a considered scheme. The Design Centre is also the first venue in which to see new furniturepieces that would have debuted at the Salone del Mobile in Milan this spring.
13-18 September, 10am-6pm; Design Centre, Chelsea Harbour, Lots Road, SW10

9
Conversations in Design: Building Transformative Narratives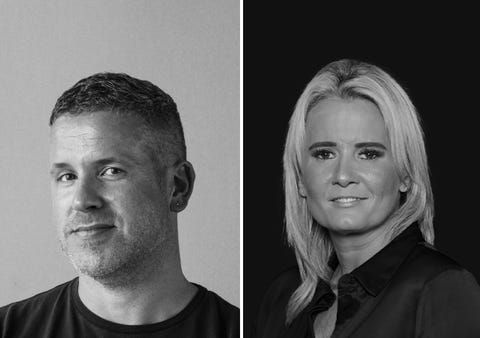 Join ELLE Decoration Editor-in-Chief Ben Spriggs and Lucy Tilley, associate principal London, Adjaye Associates, for a discussion about the firm's commitment to architecture as a means to transform, enrich and improve every aspect of life, and why place and identity is at the heart of its design philosophy. Tilley has worked closely with Sir David Adjaye, one of the world's most original voices in architecture, for over 20 years. Leading the Adjaye Associates' London studio, she directs prestigious commissions including major cultural, commercial and residential developments in the United Kingdom, Europe, Middle East, Asia & Australasia. This session is part of the Focus/20 online programme at Design Centre, Chelsea Harbour.
Wednesday 16 September, 11.30am. To reserve your free ticket, visit dcch.co.uk
10
Ways of seeing, The New Craftsmen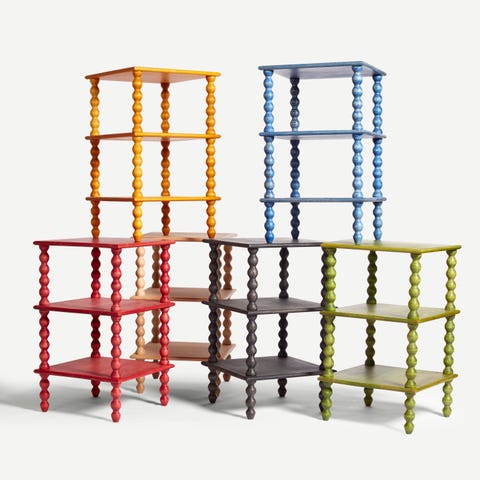 The New Craftsmen has invited creatives from three renowned interior design studios – Maria Speake, founder of Retrouvius; Emma Burns, senior design director at Sibyl Colefax & John Fowler; and Sasha von Meister and Tom Bartlett, directors of Waldo Works – to take part in collaborative project 'Ways of Seeing'. Each studio will devise a unique room scheme exploring the different ways craft can be integrated into contemporary interior design, with pieces incorporated from the gallery's latest collection. Panel discussions with the studios about their schemes will also be announced closer to the time.
12 September to 31 October; 34 North Row, W1K thenewcraftsmen.com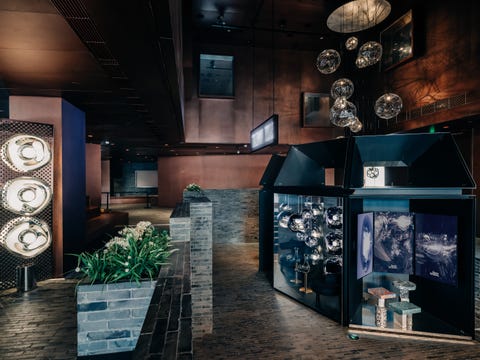 The Octagon at Design Shanghai
Following the success of its launch at Design Shanghai in June, British design brand Tom Dixon will present 'Octagon' at its Coal Office HQ. The installation will be divided into eight architectural zones over two floors, each one showcasing different facets of the brand. It includes a pop-up bar where guest can enjoy cocktails served in the firm's latest barware; a lounge for relaxing on new upholstery; a disco that will bring to life new lighting pieces; a perfume lab, and an installation of new furniture series Mass, which is constructed from extruded brass 'planks'. As well as the physical space, there'll be digital events scheduled across the week.

12-20 September; 1 Bagley Walk, NC1 tomdixon.net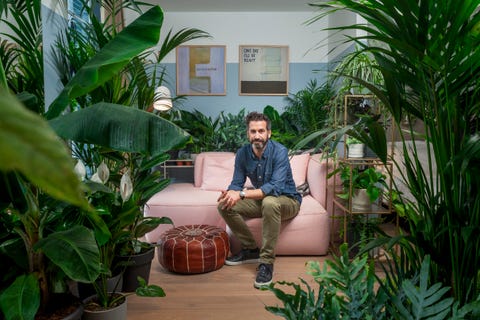 Planted, the first contemporary design show aimed at reconnecting cities with nature, will make its debut as part of London Design Festival alongside an exciting online trailer for next year's main event in May.Staged on a purpose-built outdoor studio created by Biotecture, Planted Unplugged will involve a three-part talks series in Kings Cross on Friday 18 September.Interviews and talks led by biophilic design expert Oliver Heath and former Sunday Times journalist Sam Peters will explore how sustainability, food production, architecture, nature and design can combine to create cleaner, greener, healthier urban spaces. Talks will be filmed in real-time and broadcast online.
17-20 September; Granary Square, NC1 planted-cities.co.uk
13
New Editions, Rose Uniacke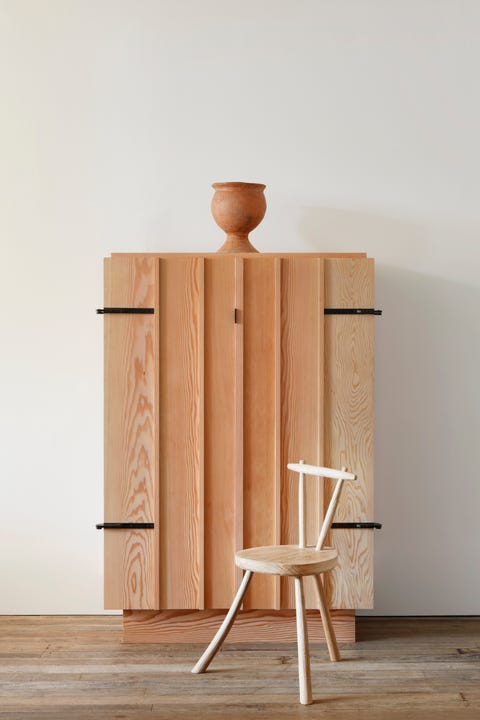 Celebrated interior designer Rose Uniacke will be presenting a collection of new pieces at her Pimlico Road showroom that showcase the work of highly skilled artisans and British craftsmen. Hand-built insmall workshops employing traditional techniques learnt through formalapprenticeships, the range includes cabinetry, furniture and seating made from materials such as Douglas fir, walnut, and Sarrancolin marble.
12-20 September; 76 Pimlico Rd, SW1W roseuniacke.com

14
The Misused Ironmongery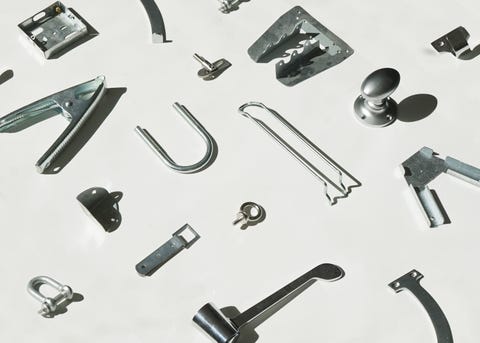 Fascinated by the insights it gives into local culture, Taiwanese industrial designer Liang-Jung Chen built up a collection of British hardware since moving to the UK in 2018. This summer, she collaborated with British designer Will Laslett to create a collection of 10 objects that repurpose readymade hardware items from the UK into unexpected objects such as a squeegee made with sash lift and a namecard holder made with rim latch pull. The exhibition also features a range of utilitarian hardware collected in Taiwan that offer a glimpse into characters of Taiwanese culture, such as a wall-mounted incense holder.

12-20 September; Kiosk NC1, 108 Lower Stable St, NC1 misused.work
15
Making Design: people, place, product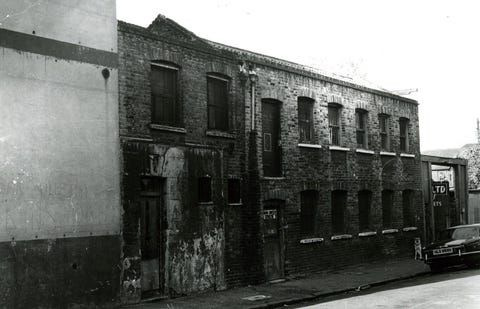 Founded in 1997 by Luke Pearson and Tom Lloyd, East London design firm Pearson Lloyd is celebrating its new home in a series of Hackney workshops that once housed the makers of hats, tools, dolls and chairs by opening up its doors to the public this LDF. As well as being able to tour the space, which is now in the final stages of renovation, the firm will stage an exhibition that delves into its archive, design process and the objects that inform its work, offering a glimpse into the inner workings of one the UK's leading industrial design companies.
18–20 September, Yorkton Workshops, 1–3 Yorkton Street, E2 pearsonlloyd.com
This content is created and maintained by a third party, and imported onto this page to help users provide their email addresses. You may be able to find more information about this and similar content at piano.io