We earn a commission for products purchased through some links in this article.
Vintage furniture to buy now: the most wanted designs of 2021
From coveted 70s sofas to mid-century storage, we reveal the trending vintage pieces you need to track down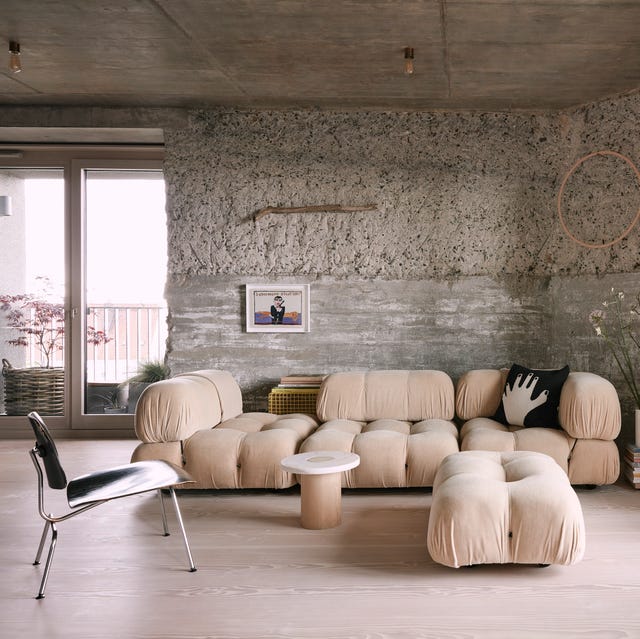 With our interest in pre-loved pieces at an all-time high, it's clear that secondhand is no longer second choice. But not all vintage furniture is created equal. Some designs are so covetable, they're spotted in nearly every home you see, snapped up by savvy collectors the instant they go on sale.
We've compiled a shortlist of the most hunted vintage pieces to invest in now. They are sure to bring timeless style to your home – if you can get your hands on them, that is…
1
'Cesca' chair by Marcel Breuer for Knoll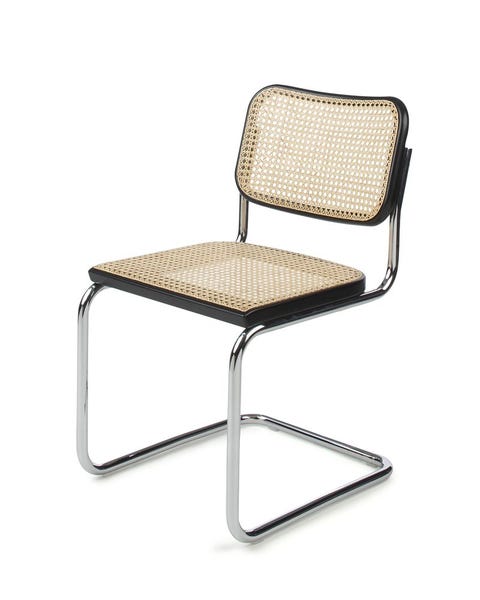 Designed in 1928 by the Bauhaus alumni and teacher, this cantilevered design marries traditional craftsmanship with industrial methods and materials. Nearly 100 years on, it remains one of his best known works. For those who struggle tracking down vintage versions, reissues are available at Knoll.
2
'LB7' bookcase by Franco Albini for Poggi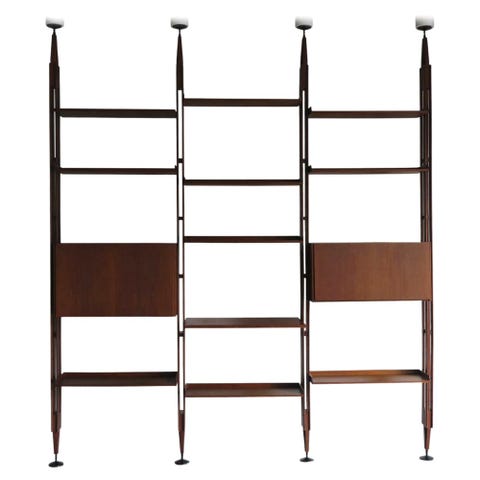 This elegant modular and adjustable design was created by Albini in the 1950s for Poggi, a prominent maker of furniture in the mid-century era. A rare piece that's spurred many imitations, the 'LB7' has ceiling and floor fixings, allowing it to be used as a room divider as well as storage.
3
'Olympe' table lamp by Harvey Guzzini for ED Italy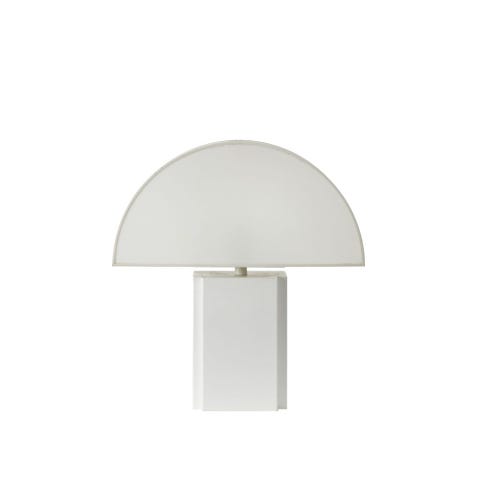 Hailing from the 70s, this table lamp combines the best of the era's boldness with chic simplicity. Not the name of an individual designer but a brand founded by six brothers, Harvey Guzzini was known for its distinctive lighting designs, including retro mushroom-shaped creations and arcing floor lamps.
4
'Camaleonda' sofa by Mario Bellini for B&B Italia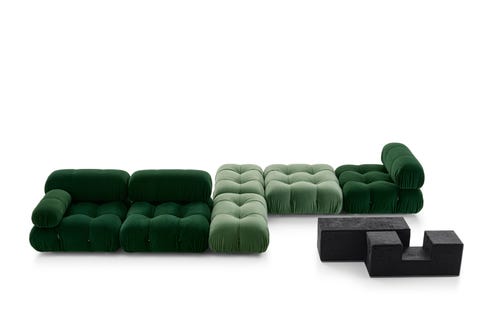 So popular is Bellini's low-slung seating system designed in 1970, that B&B Italia relaunched the Camaleonda in 2020. Its unique hook and eye device allows the back and seat modules to be reconfigured without fuss. Originals are highly sought after, but purists will be glad to know B&B Italia's reissue sees the vintage design unchanged except for a few sustainably-minded updates.
5
'Ellisse' coffee table by Gabriella Crespi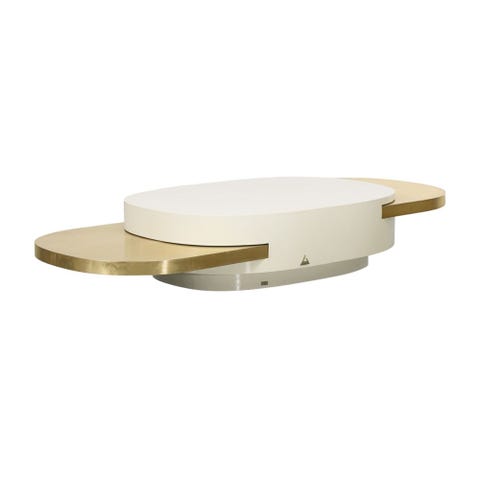 The last few years have seen a growing interest in vintage pieces by the Italian polymath, whose work spanned jewellery, furniture and sculpture. In 2019, influential Milan design dealer Dimore Gallery reissued several of her pieces, her glamorous and futuristic coffee tables a particular highlight.
6
'Ekstrem' chair by Terje Ekstrøm for Varier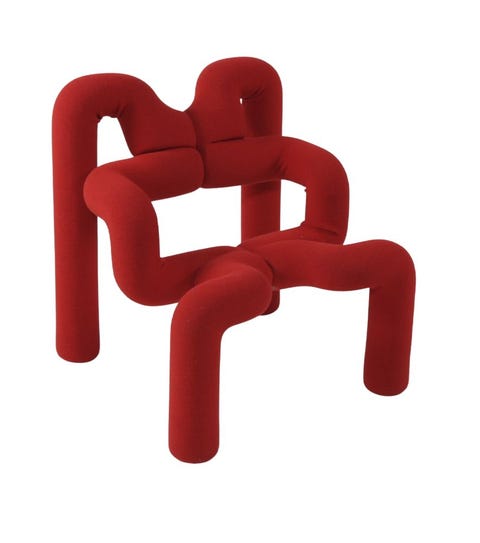 We've spied this striking creation in a plethora of hip homes in the last year. Reminiscent of a ribcage, the 1984-designed chair allows for multiple seat positions and is considered to be one of the first postmodern furniture pieces to come out of Norway. If vintage originals are proving elusive, the design is still available at Varier.
7
'524 Tabouret Berger' stool by Charlotte Perriand for Cassina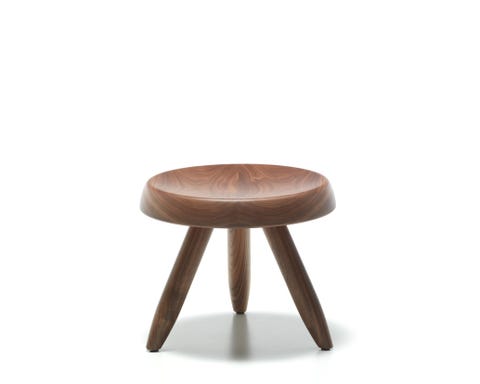 Displaying Perriand's love of natural materials, craftsmanship and simplicity, the '524 Tabouret Berger' stool was presented for the first time in Tokyo at the 1955 'Proposition d'une Synthese des Arts' exhibition. A modern interpretation of a milking stool, it neatly unites comfort and practicality. The vintage piece has been part of Cassina's I Maestri collection of reissued classics since 2011.
8
'Soriana' sofa by Afra & Tobia Scarpa for Cassina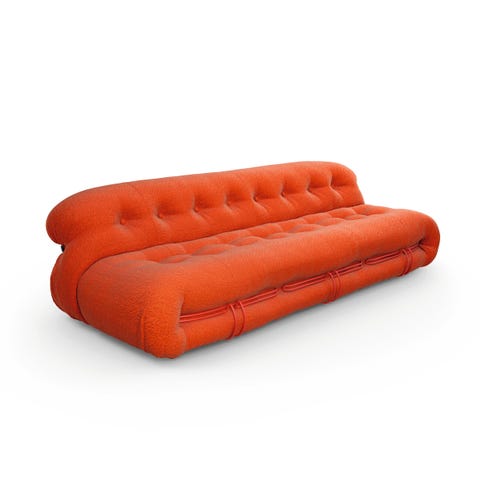 Relaunched this year by Cassina due to popular demand for vintage originals, the 'Soriana' was designed in 1969 by this husband-and-wife duo and was awarded a prestigious Compasso d'Oro prize the following year. Its generous upholstery is fixed with a metal brace to give a squishy and inviting look and feel.

9
'Hilleplan' sideboard by Robin Day for Hille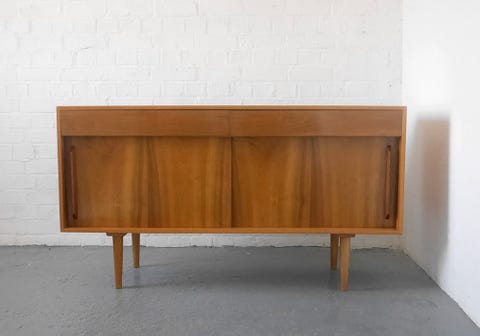 The master of British mid-century design, Robin Day's pieces are perennially popular. Designed in early 1950s, the 'Hilleplan' range was Day's first fully realised storage system for the British brand, for whom he also designed chairs, tables. Although Hille is still around today, it now focuses on seating and tables, so these early storage pieces are much sought after vintage finds.
10
'Toio' floor lamp by Achille & Pier Giacomo Castiglioni for Flos

Created by the maestros of lighting in 1962, the 'Toio' is typical of the industrial aesthetic championed by the brothers. Based on one of the duo's experiments with ready-made objects, the design started life as a car head lamp attached to a fishing rod, reducing the idea of a lamp to its purest form. Vintage versions can be found, but the design is also still in production, available at Flos.
11
'D.655.2' sideboard by Gio Ponti, Molteni & C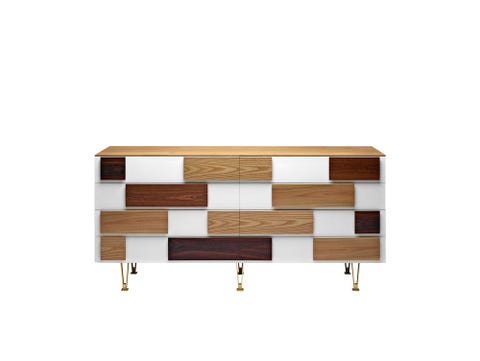 Recreated from drawings found in the Gio Ponti archives and now manufactured by Molteni & C, the 'D.655.1' and 'D.655.2' sideboards were designed in the period between 1952 and 1955. Handles are made from a selection of beautiful timbers, including walnut, rosewood and elm.
Like this article? Sign up to our newsletter to get more articles like this delivered straight to your inbox.
Keep your spirits up and subscribe to ELLE Decoration here, so our magazine is delivered direct to your door.
This content is created and maintained by a third party, and imported onto this page to help users provide their email addresses. You may be able to find more information about this and similar content at piano.io