We earn a commission for products purchased through some links in this article.
11 inspiring office ideas to suit small homes
Transform any underused corner or cupboard into a dedicated office space like these smart home workers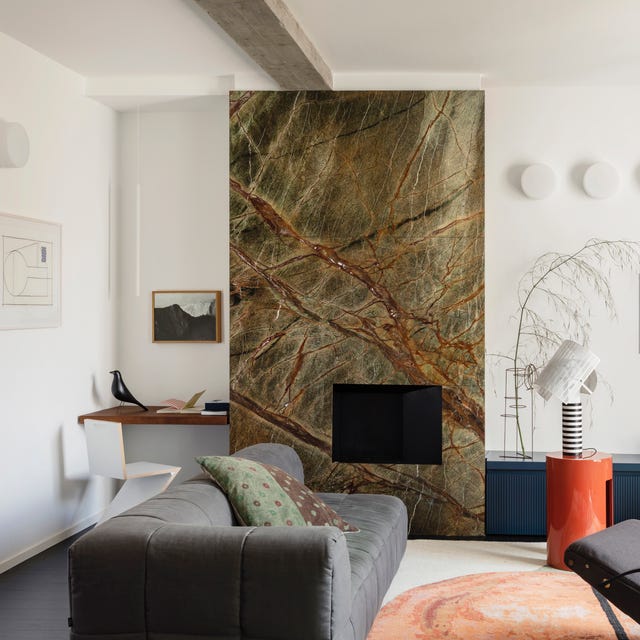 Helenio Barbetta/Living Inside
Home working is here to stay and, despite the occasional embarrassment over backdrops and interruptions, that is a positive thing. No commute, more time with loved ones, complete control of the radio… However, if you are still trying to conduct Zoom calls from your sofa or sharing a dining table with the rest of the family, the prospect looks a little less bright.
Never fear, though. We believe it's possible to create a dedicated office in any home, no matter how small or busy. Whether it's by finding clever solutions for underused corners, taking over cupboard space or carving out space in unexpected rooms, the possibilities are vast. And we've done the hard work for you. All you need now is to update your home office tech and invest in some new stationery.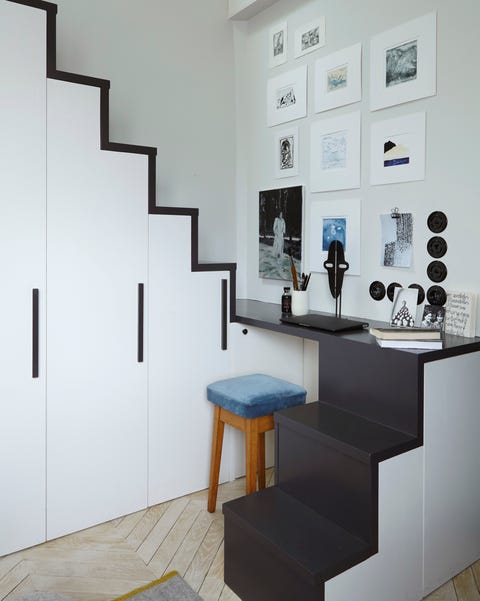 When space is at a premium, you sometimes have to think outside of the box. By raising the sleeping nook in this room onto a mezzanine and wrapping the staircase around, Paris-based interior designer Marianne Evennou has created a miniature desk space. Just be sure to tidy everything away before climbing up to bed. marianne-evennou.com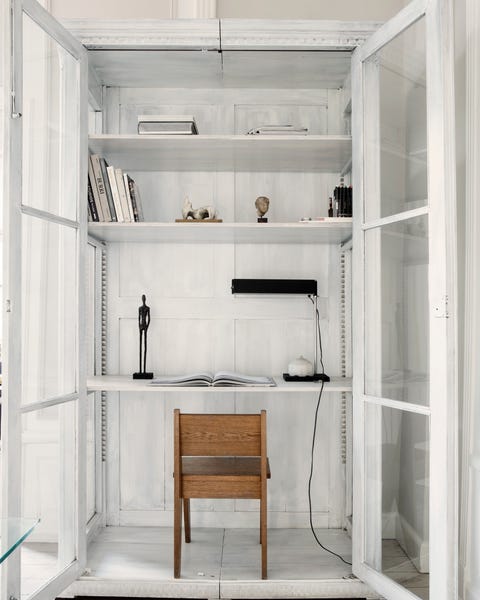 No extra room for a dedicated study, but still want to be able to lock the door on work at the end of the day? Interior designer and collector Oliver Gustav's answer is an upcycled Danish cabinet. Found in a zoological museum, it's been transformed – by removing a few shelves to make room for a chair – into a dedicated desk. olivergustav.com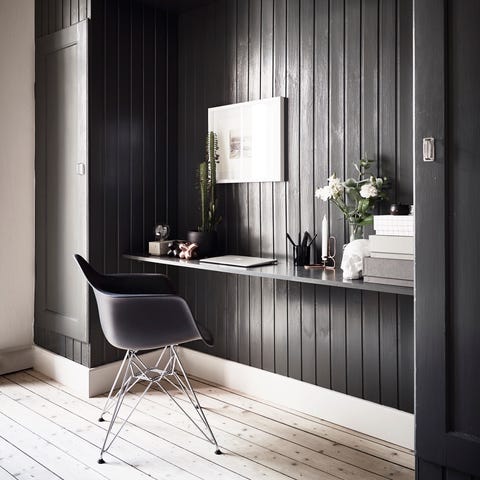 A floating shelf built into a quiet nook in your house makes a chic desk, with the added bonus of no legs to clutter the area. If you subscribe to the 'tidy room, tidy mind' school of thought, then try a simple, monochrome scheme. Note also the hard materials: not a soft furnishing in sight. Making your décor slick and non-cosy will inform your posture and mindframe that this is a site of industry, not a space for relaxing in.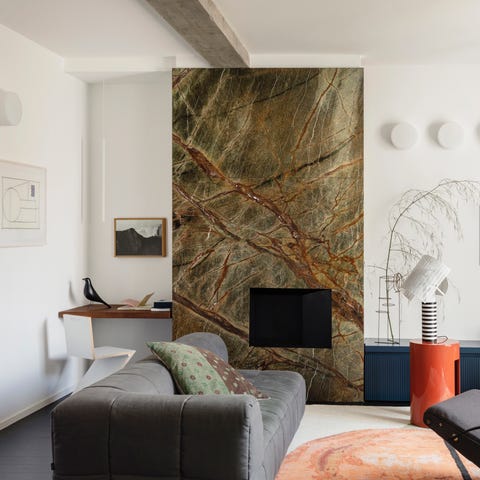 Helenio Barbetta/Living Inside
Tucked to one side of a green-marble fireplace, this simple shelf of a desk is a minimal but functional option. The brainchild of Milanese design studio Concepta, it ensures the decorative details in this room – photographs by Simone Schiesari and a rug by Faye Toogood for CC-Tapis – shine. concepta.it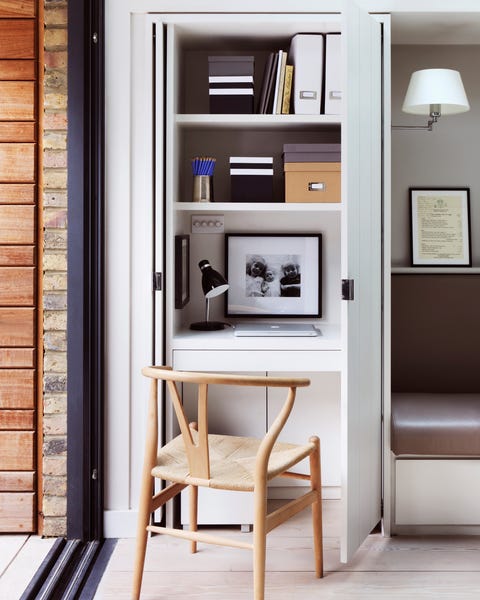 Short on spare rooms to covert into an office? Condense your clothing into a capsule wardrobe to free up space so that you can transform a built-in cupboard into a small but perfectly formed workspace, like this one by De Rosee Sa. Paint the interior white to keep it light, or commission an electrician to put in a spotlight to save using precious desk space for a lamp. deroseesa.com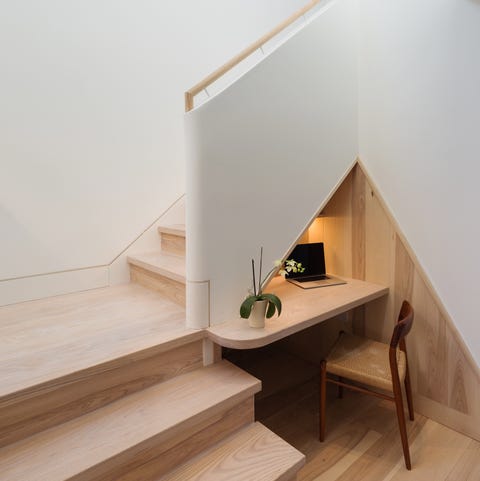 Cut into the small slice of space beneath this new staircase, and lit from above by a generous skylight, this is the ideal work-from-home nook. It's part of a family home designed by Cambridge-based Mole Architects, which last year picked up three RIBA Awards, including the main prize for innovative local housing scheme Marmalade Lane. molearchitects.co.uk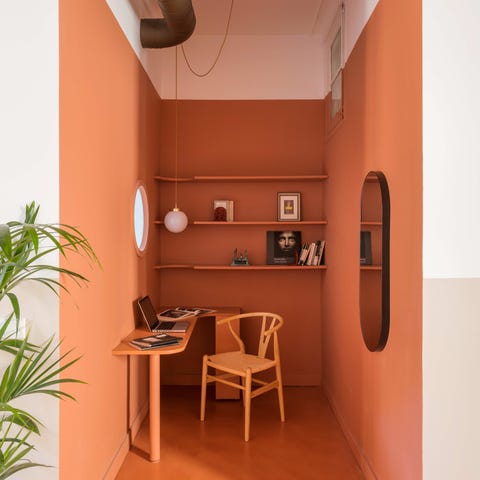 Barcelona-based architecture firm Casa has turned a tight corner office into a sunny, positive (rather than pokey) space with a lick of orange paint. By matching the desk, chair and shelving in the same colour, the effect is one of disguise – a good tip for workspaces in open-plan homes. colomboserboli.com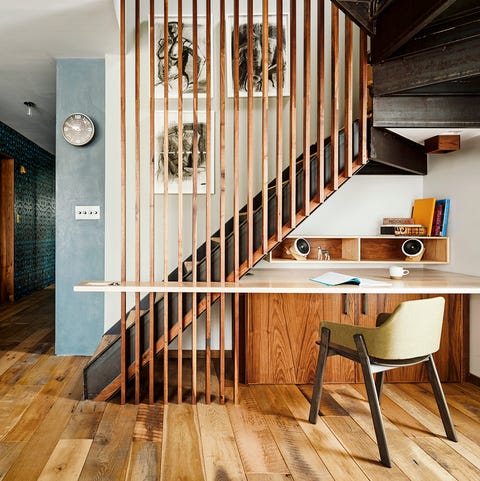 Joe Fletcher/General Assembly
Make use of 'dead space' under your staircase by slotting in an office, like New York design practice General Assembly has in this Brooklyn apartment. Genius ideas include the slatted wall that lets light filter into the study from upstairs and the way the desk wraps around it to create extra workspace. genassembly.com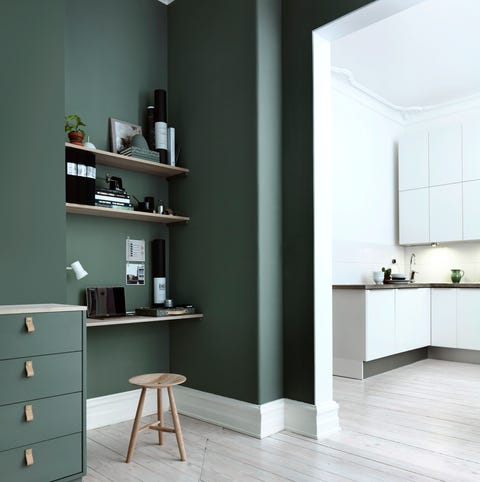 This unobtrusive study is the ideal space for part-time homeworkers to catch up on paperwork. It's wonderfully simple to create, too – simply build bookshelves and make sure you have enough plug sockets nearby. Swedish eco furniture brand Norrgavel uses a change in wall colour to mark out a work zone in this open-plan home.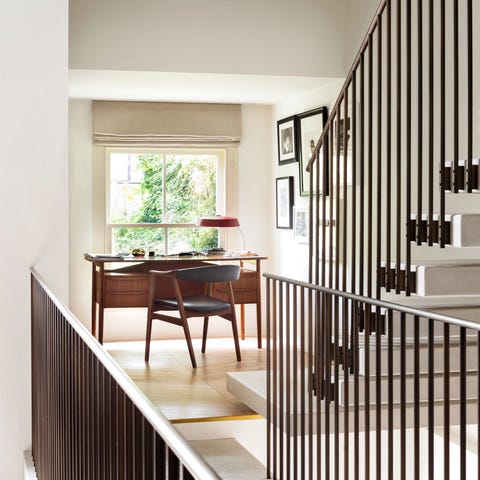 The perfect example of a unique space that's been brilliantly capitalised on. This desk occupies a sunny spot by the window on the landing of a London home designed by architecture firm Michaelis Boyd. Not every home may have a central staircase with this much drama but, whatever size, the landing is often an area with underused space. michaelisboyd.com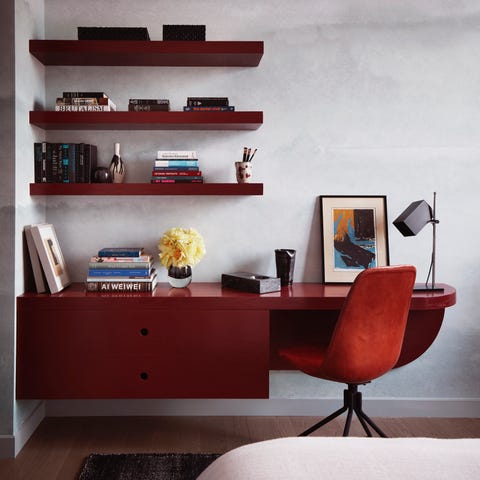 This content is created and maintained by a third party, and imported onto this page to help users provide their email addresses. You may be able to find more information about this and similar content at piano.io